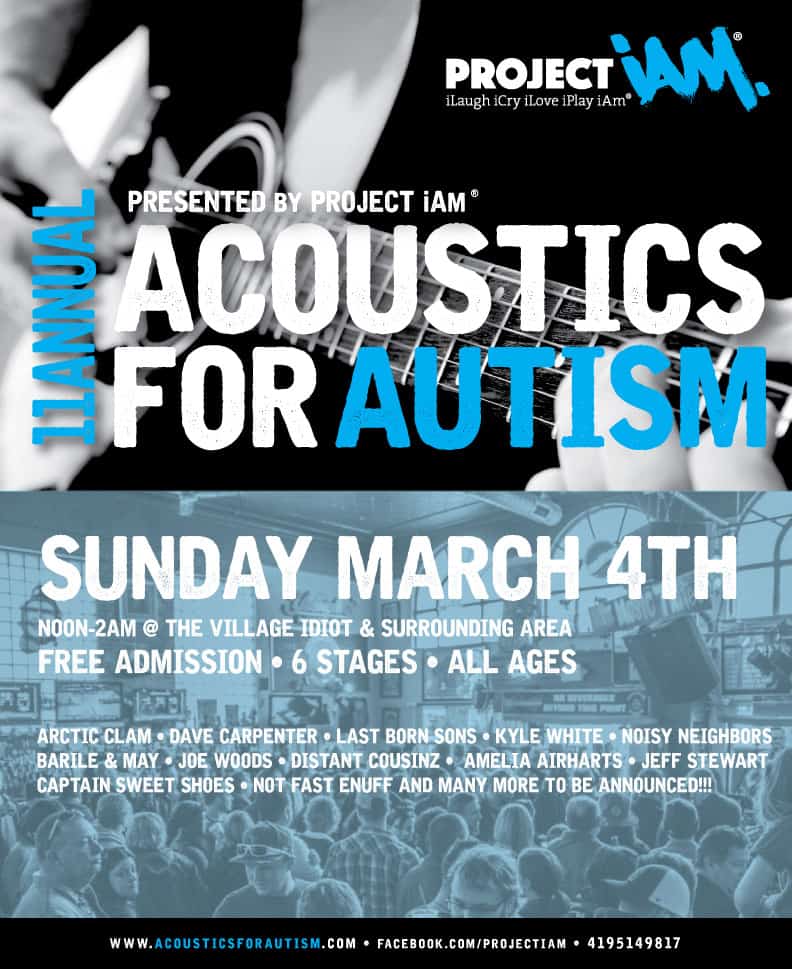 Interview with Nicole Khoury about Acoustics for Autism:
A letter from the Executive Director:
Project iAm presents its 11th annual Acoustics for Autism event! Can you believe it's been 11 years? We have been able to raise and distribute tens of thousands of dollars since 2008 thanks to the generous donors and volunteers that rally behind Project iAm.
As you've watched a grow, we've continuously stood by our word and brought results which has earned the respect of our wonderful community. We have maintained our status as 100% volunteer based and have distributed nearly $200,000 to families in this area.
Our "little" event was met with much resistance, but in our 11th year, we have expanded the always loyal Village Idiot stage into six separate venues with over 60 musicians!
This always "free to the public" event, has remained that with which people anticipate yearly.
Please follow us on Facebook and Twitter (Twitter handle @Projectiam419).
Thank you for allowing us to entertain, provide, and flourish in our local community and help children living with Autism Spectrum Disorders!
Much Respect,
Nicole Khoury
Executive Director, Project iAm